Welcome to Annie's Visualland! 
This is a visual playground for Annie Liao, who specializes in
digital product management
, 
content marketing strategy
 and above all: 
visual storytelling
.
Since 2008, Annie has launched digital projects/products/campaigns for media, financial and tech companies as well as individuals who need help visualizing stories. 
She has also shared her experience at various corporations and colleges: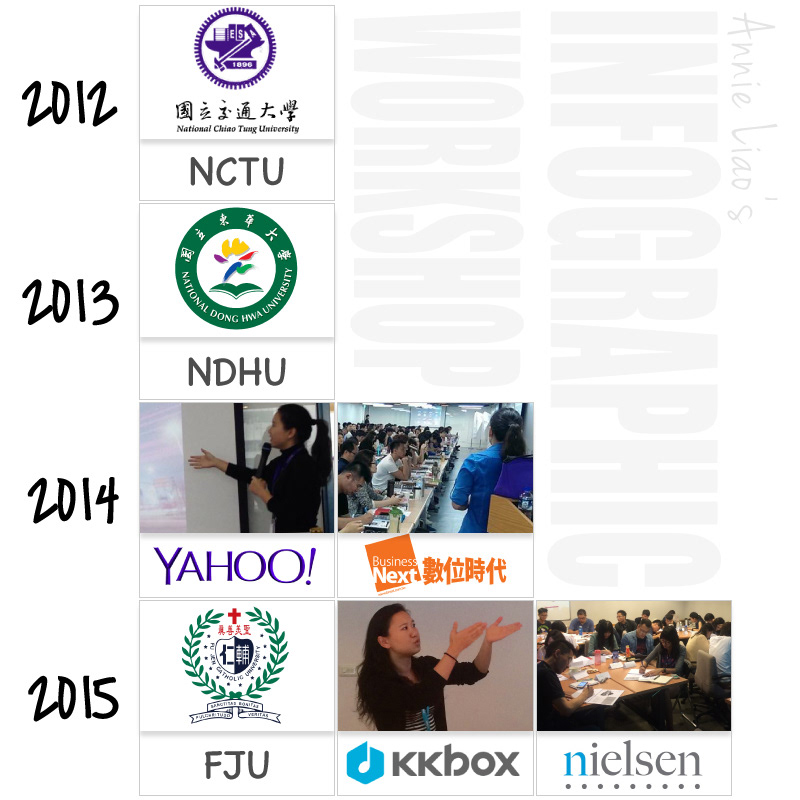 Got something in mind for Annie? Drop your ideas here & let's talk!
Thanks! Annie will get back to you in 48 hours :)